Microsoft Excel is a wonderful tool used for data entry and management, charting and graphing, programming, task management, and more. Used across multiple career fields, you or your students will likely need to know how to utilize Microsoft Excel. This FREE teaches students how to use conditional formatting to make a study guide.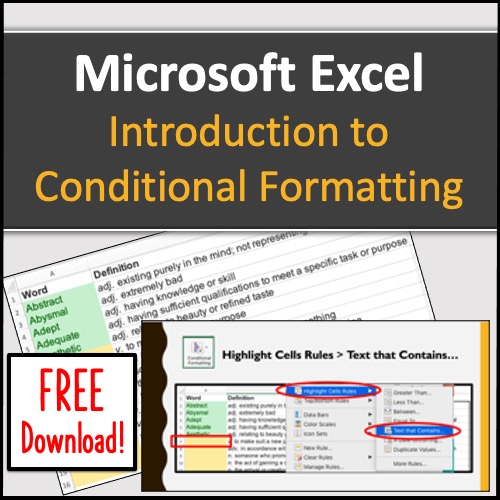 Students begin with an Excel sheet that contains a list of vocabulary definitions and a word bank. They are prompted to type in the correct word for the first definition, and they discover that the cell will turn green! If they type in the wrong word, it will turn white. What's going on here? Well, this sheet is using conditional formatting!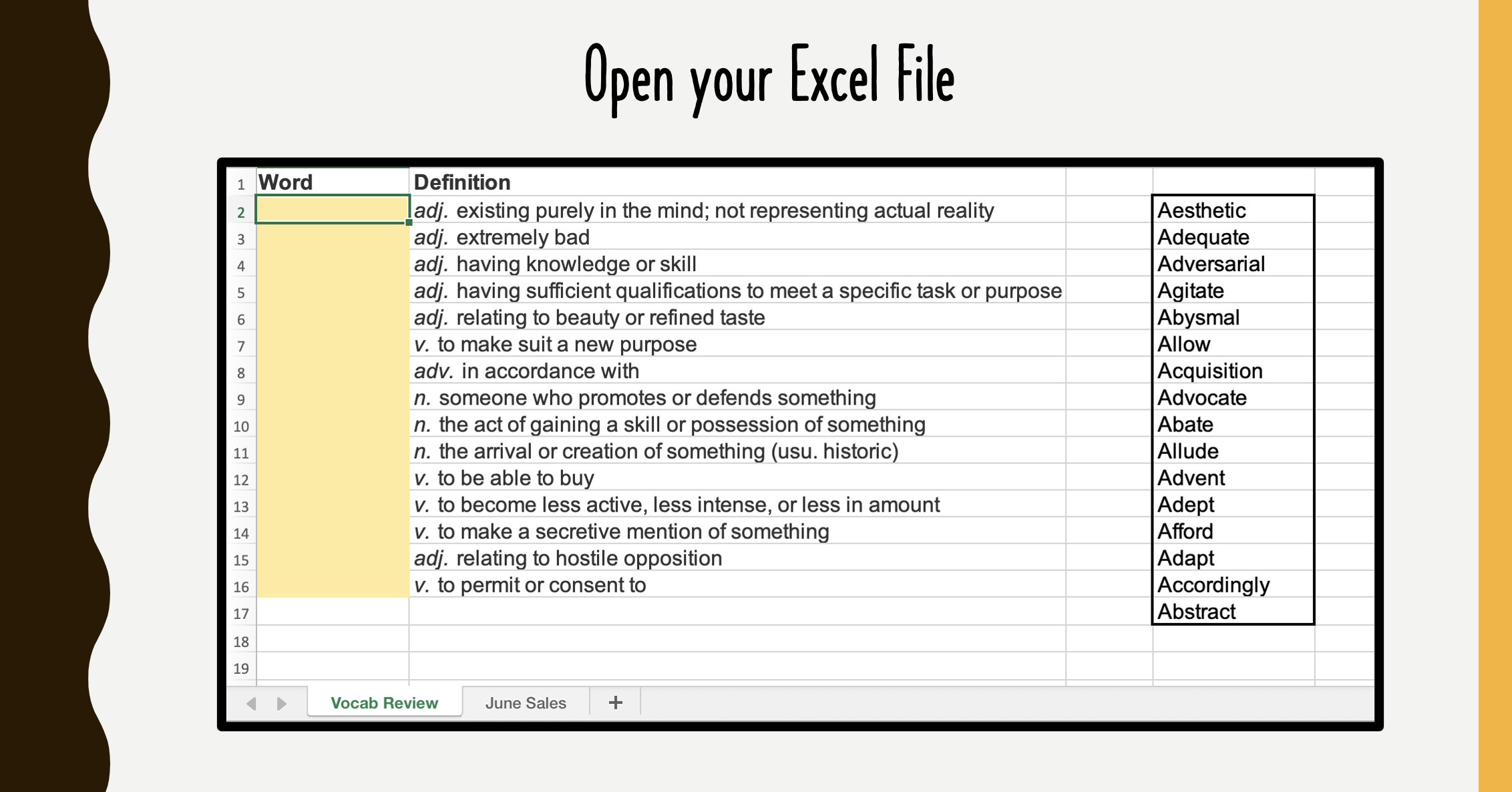 Only the first few definitions have conditional formatting applied. The rest of the column is unformatted. Students learn how to program these cells to also turn green if the correct answer is typed into the cell.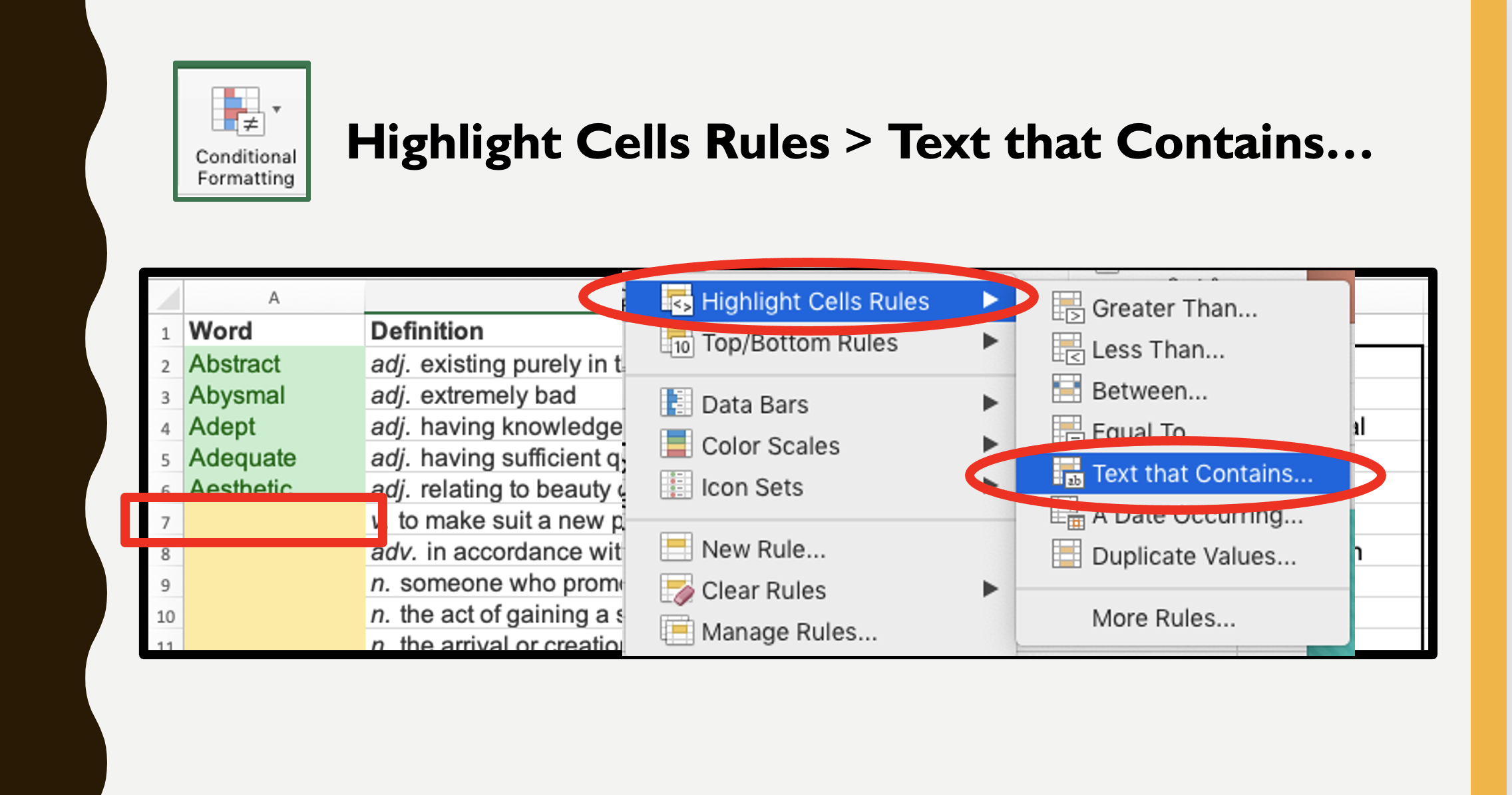 You can teach your students how to program Excel to make their own study guides! Just download my
Interested in More Excel?
I also have lessons that cover formatting, sorting data, writing formulas, calculating standard deviation, filtering data, using data validation, creating graphs, using IF and SUMIF functions, and creating pivot tables. These are available as PowerPoints or as instructional videos. You can purchase individually or as a discounted bundle.
Click here to read more details about each lesson.