The Internet Archive is a non-profit library of millions of free books, movies, software, music, websites, and more. Their WayBack Machine lets you look up older versions of websites going back to 1998. This is a great tool to help your students find primary resources!
In this example, I looked up The New York Times webpage on February 24th, 2001.
Did you know that in 2004, www.facebook.com was the web address for a database software company?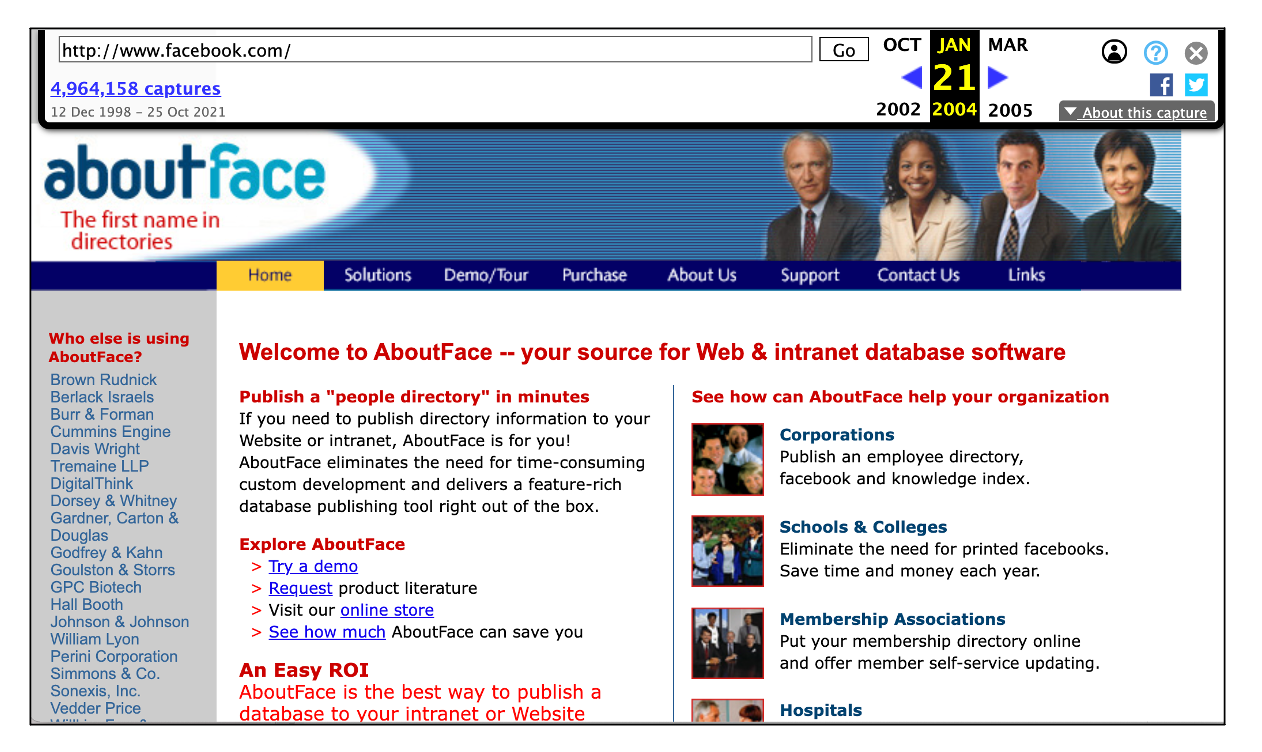 And this is what an early iteration of Facebook looked like in 2006. Back then it was limited to students only.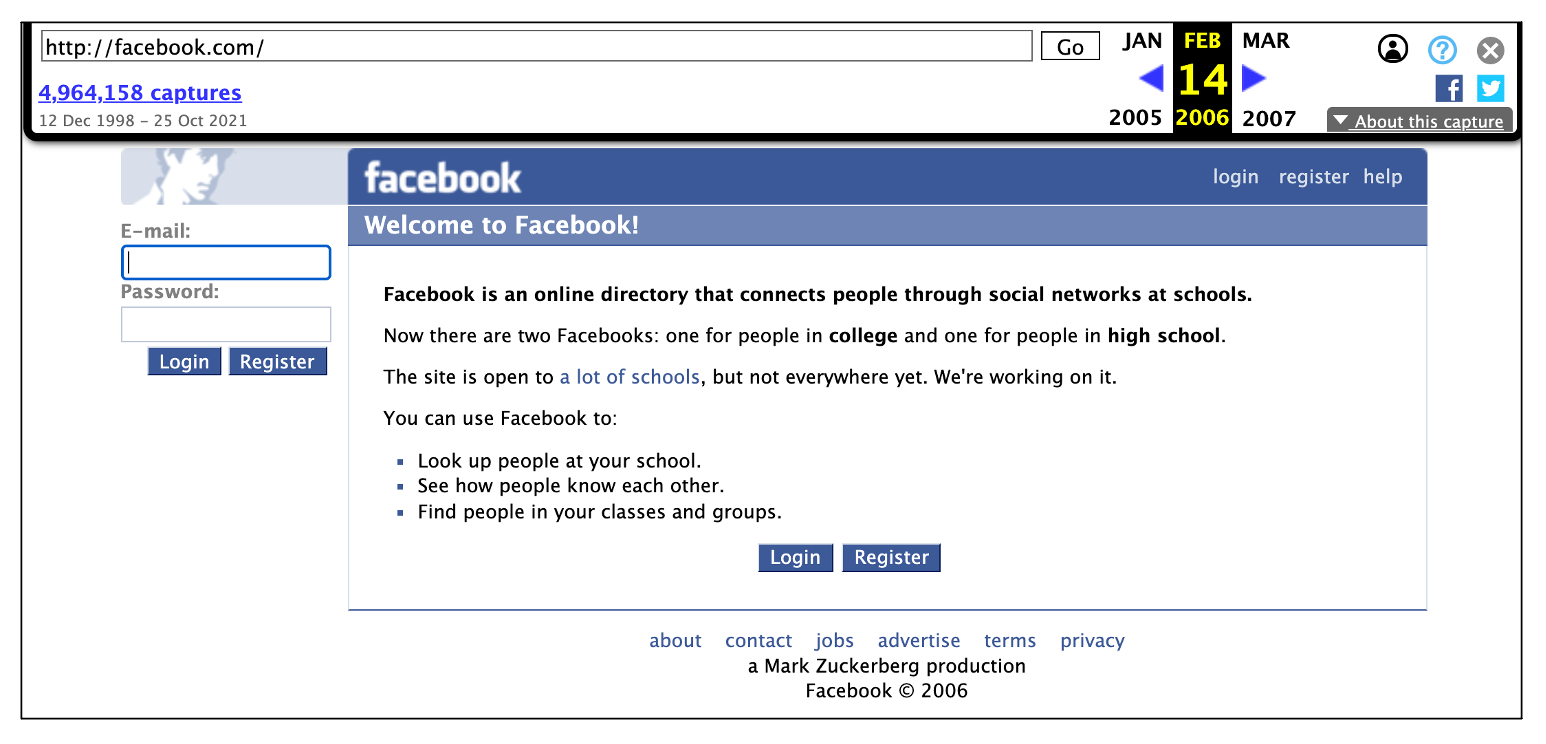 With the Wayback Machine, your students can learn so much about our digital history!