Digital Art can inspire creativity and is a part of almost every facet of our culture from marketing, social media, film-making, eBooks, and more. Graphic design is an incredibly serviceable skill in today's market. I have been teaching digital design since 2017, with a focus on using Adobe tools. Would you like my course outline? Just click and you can use it to develop your own scope and sequence for your course.
These are all of the FREE lessons that you are welcome to grab. They are all available in PowerPoint or Google Slides format. In some cases, these are excerpts from longer lessons that I also have available.
Digital Design Introduction lesson
If you want to see how I launch my course, check out this
I also have students visit Behance to observe and analyze examples of digital art. Behance, which is a part of Adobe, is the leading online platform to showcase and discover creative work. People from around the world join Behance to share their work. I like to inspire my students with this resource early in our course.
Elements and Principles of Design Test
At the end of my Elements and Principles of Design unit, there is a test to ensure students have understood the concepts. You can .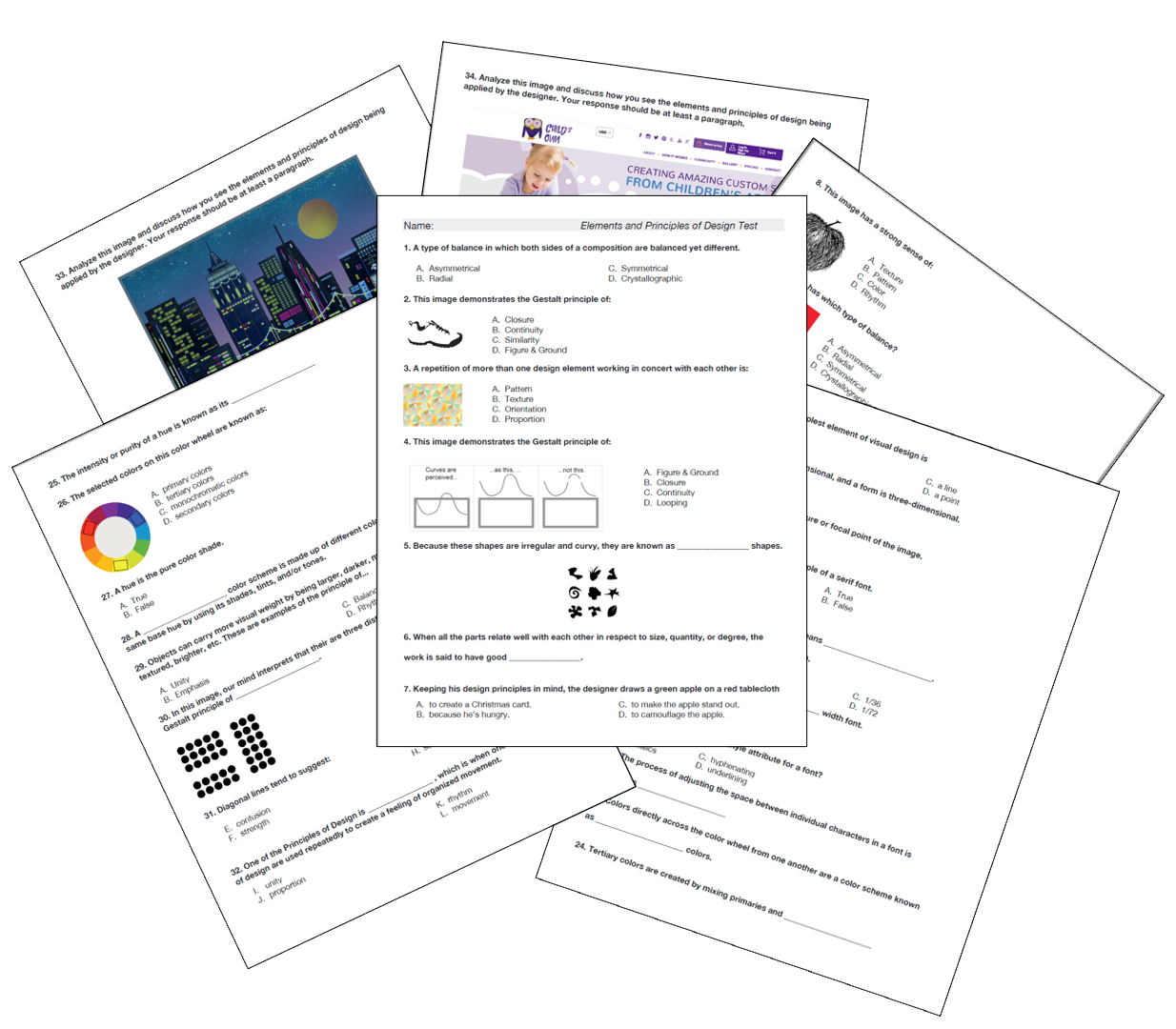 Photoshop Lesson 1: Make a Collage
I have 14 Photoshop lessons, and the first lesson is FREE. Download it today! For a full walkthrough of the lesson, check out this blog post.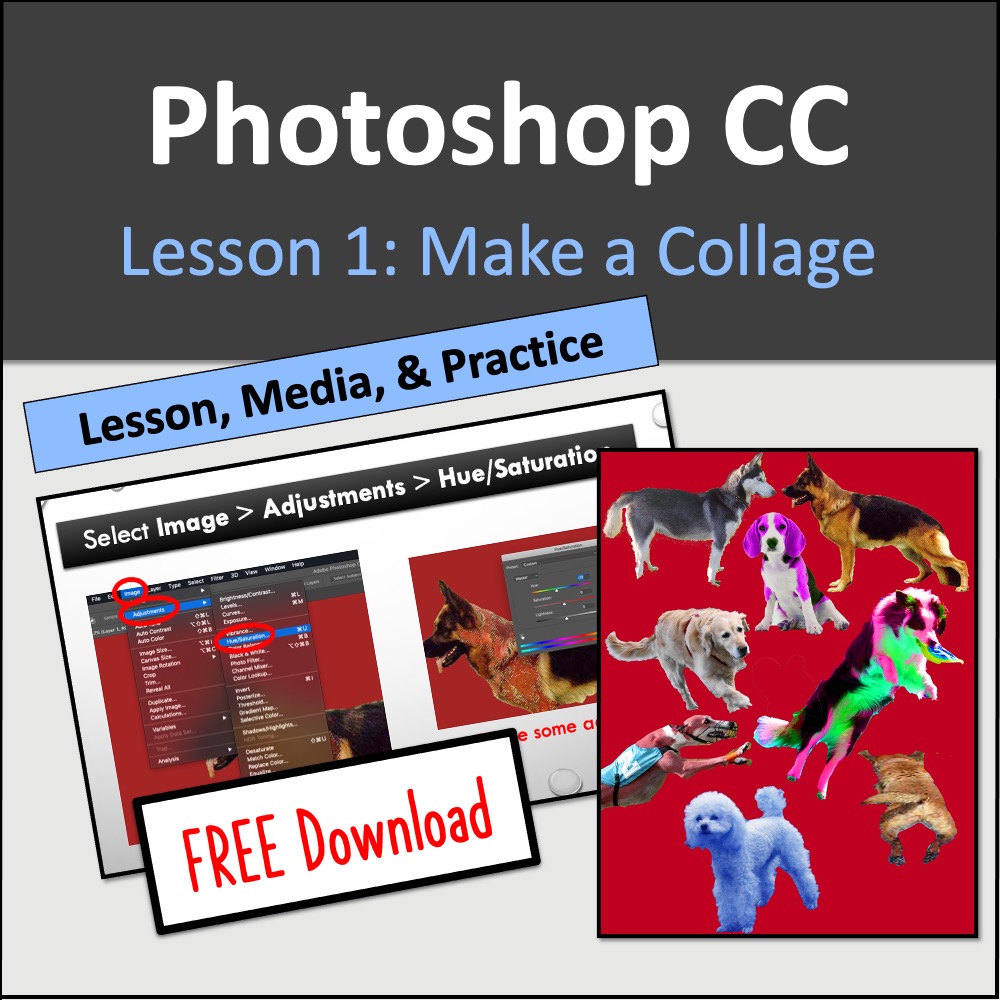 At the end of the unit, students create their own project that they feel best displays their new Photoshop knowledge. Feel free to . Definitely have your students present their projects at the end of these lessons, and appreciate the hard work of your class!
Adobe Illustrator
When I'm teaching this tool, I find that students get confused with the Live Paint Bucket Tool, so you can download my quick mini-lesson to help them with it:
I also have a quick mini-lesson that focuses on how to apply color in Illustrator:
InDesign
Often when working in InDesign, students have issues with their images not fully rendering. Here is a quick lesson to teach them how to adjust their settings:
By default the program will assume that the first page of your layout is a cover page that is facing a book cover. Therefore, it will be split from the second page in the project. However, what if you only want to work with a two-page spread? You need those pages side by side so that you can see how the overall layout will look. For example, perhaps you have an image that will span both pages? This download provides step-by-step directions with screenshots to show you how to change the Adobe InDesign CC settings so that you can work with the pages side by side.
My culminating assignment, is also completely free to download! You can use this project idea for any tool, not just InDesign. Students really become inventive when designing a restaurant menu.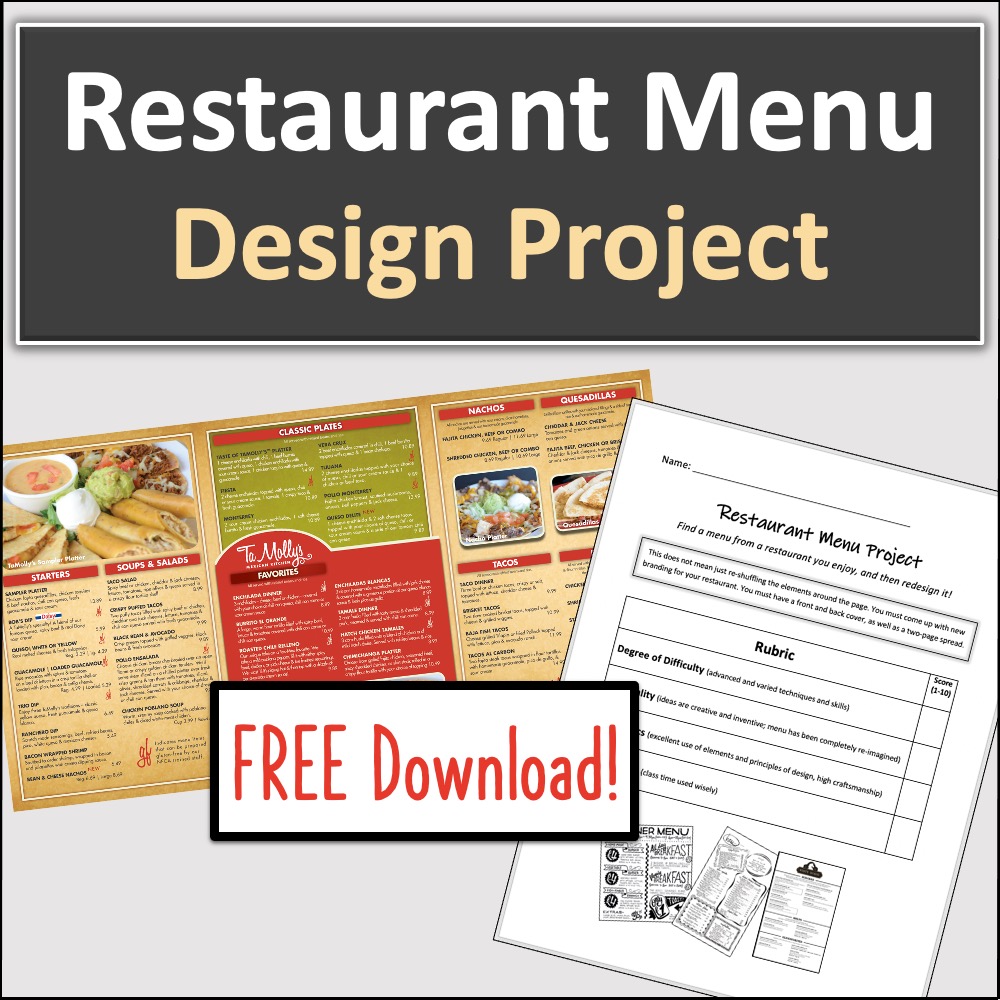 Student Digital Portfolio Assignment
To bring closure to my course, I have created a which you can download for FREE! Students use to create an online portfolio of their work from the entire class.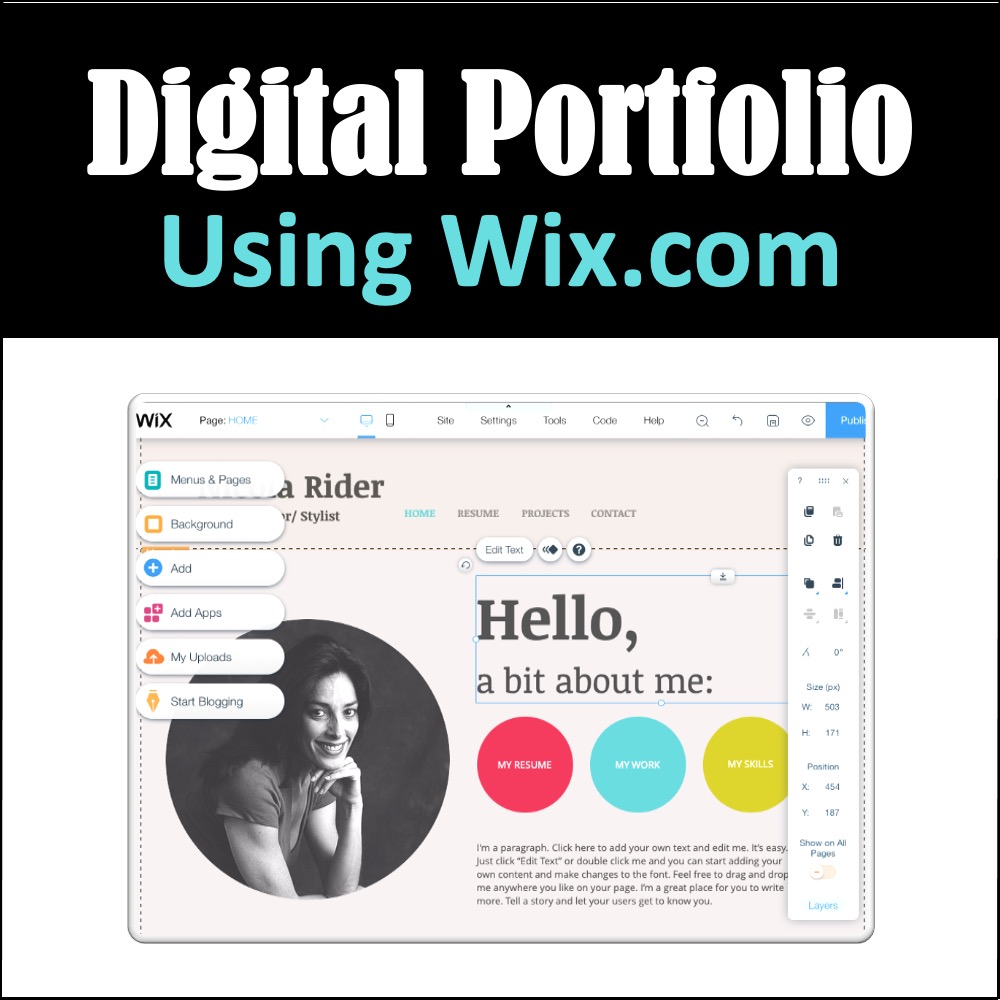 Full Graphic Design Course
If you are looking for a , you have come to the right place! You will find my graphic design curriculum to be a helpful option for Digital Media, or Digital Art, and Graphic Design Courses. This course is a wonderful way to introduce students to digital design for beginners! Purchase here in PowerPoint format or Google Slides format.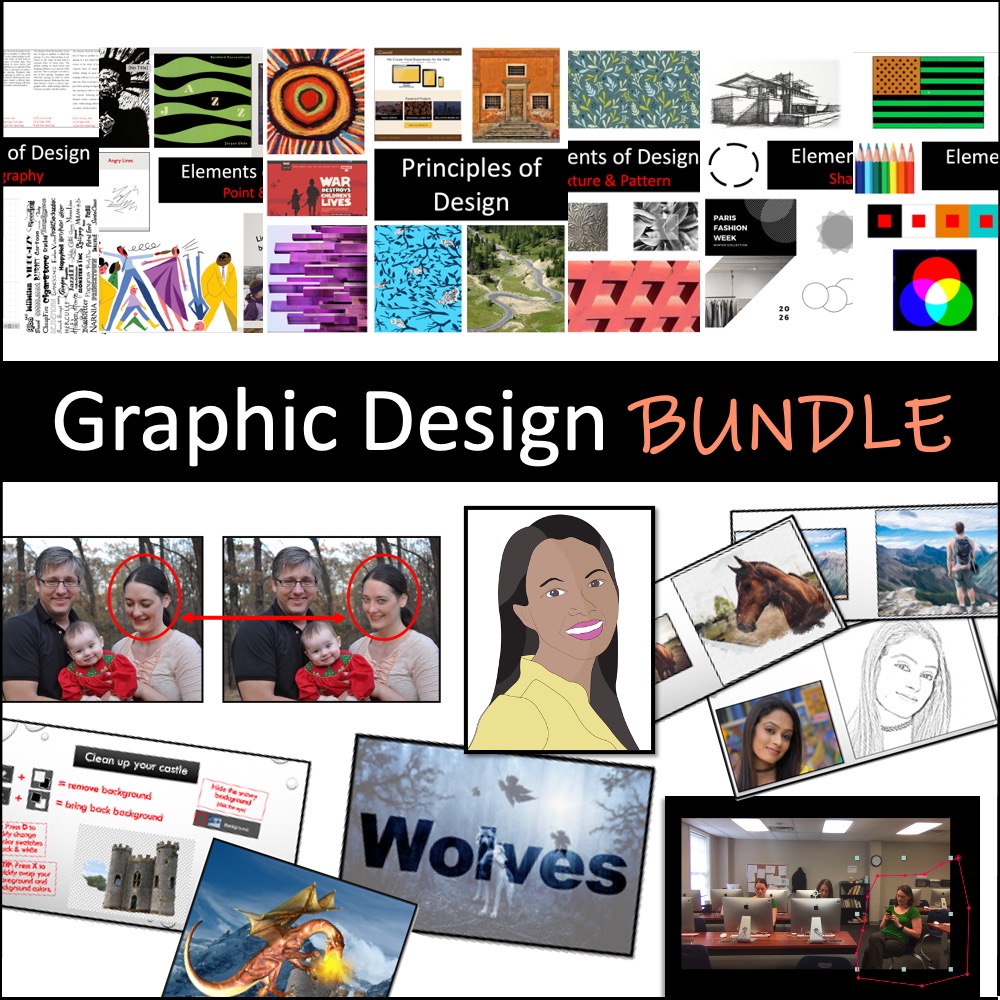 I organized this course into 56 one-hour class periods and it includes lessons on:
Click for an outline of my course.
My lessons are always fully editable so that you can alter them as needed for your own students. The slides are jam-packed with essential graphic design knowledge for beginners, and they always culminate with some sort of activity for students to apply or demonstrate their new knowledge. The lessons are so detailed that you could also use them for distance learning. Just send your students the PowerPoint or Google Slides version, and they will be able to follow along independently.
Check Out My TpT Store!
Check out my TpT store: . I create a variety of resources such as Scratch Coding lessons, Technology & Digital Design lessons, Literary Analysis lessons, Novel Studies, and more!